"The Secret of the Cosmographer - Time Squatters" now available as an Audio Book.
Already at Scribd, eStories, Google Play and on every major Audio Book platform (20+)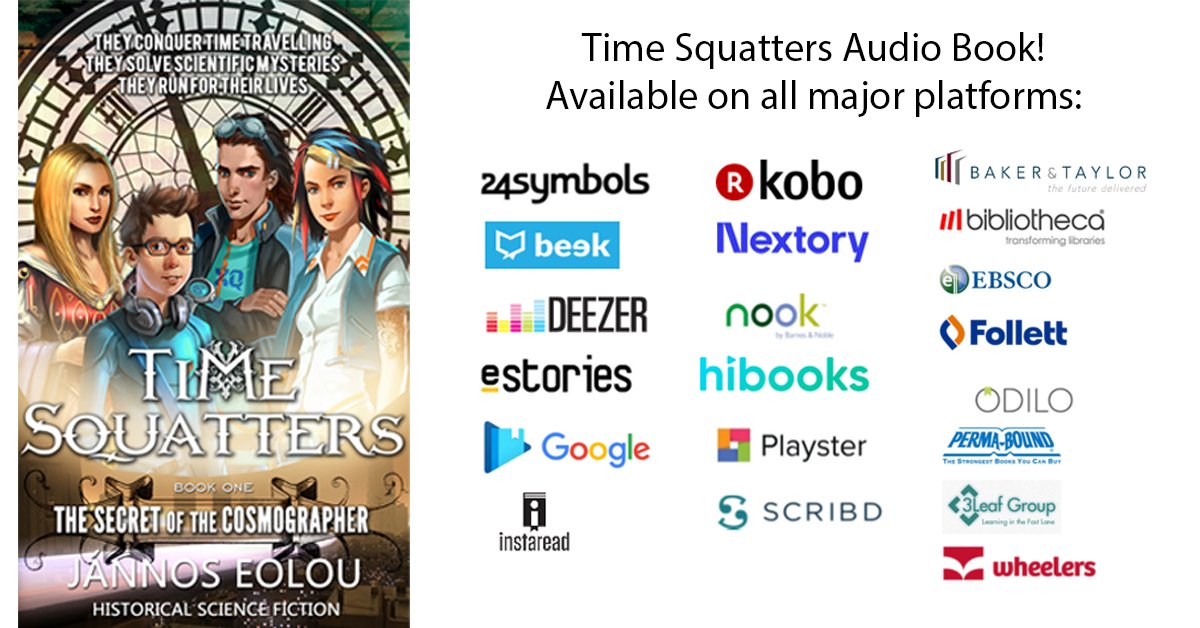 The Secret of the Cosmographer: Book One of the Time Squatters Series
A story about history and science. A story of mystery and action. A story about friendship, loyalty and strength.
Novels and Music by Jannos Eolou
A big 'Thank You' to our more than 350,000 followers in our joint social media accounts.
Time Squatters is a historical science fiction saga produced in a transmedia manner. We offer Kindle Ebooks, soundtracks, and soon we will develop comic books, mobile games, TV series, and more.
Alex, Max, Phoebe and Rosie are the TIME SQUATTERS. They conquer Time travelling, they solve scientific mysteries, they run for their lives.
Time Squatters blurs the line between fiction and reality. Join the adventure and learn about scientists, philosophers, artists of the past, uncover mysteries, be part of our community.
Follow the TIME SQUATTERS also on Facebook, Twitter, Tumblr.
Stay tuned for developments, news, as well as offers. In the mean time you can listen to the soundtrack of the TIME SQUATTERS (available in iTunes, CDBaby, Amazon Mp3, etc), join our community, read about the book and characters, leave comments.
Thanks for visiting THE TIME SQUATTERS.