BOOK ONE – AUDIO BOOK
The Secret of the Cosmographer (Book One of the Time Squatters Series) is already available on Scribd, eStories, Google Play and soon on all major Audio Book Platforms (20+)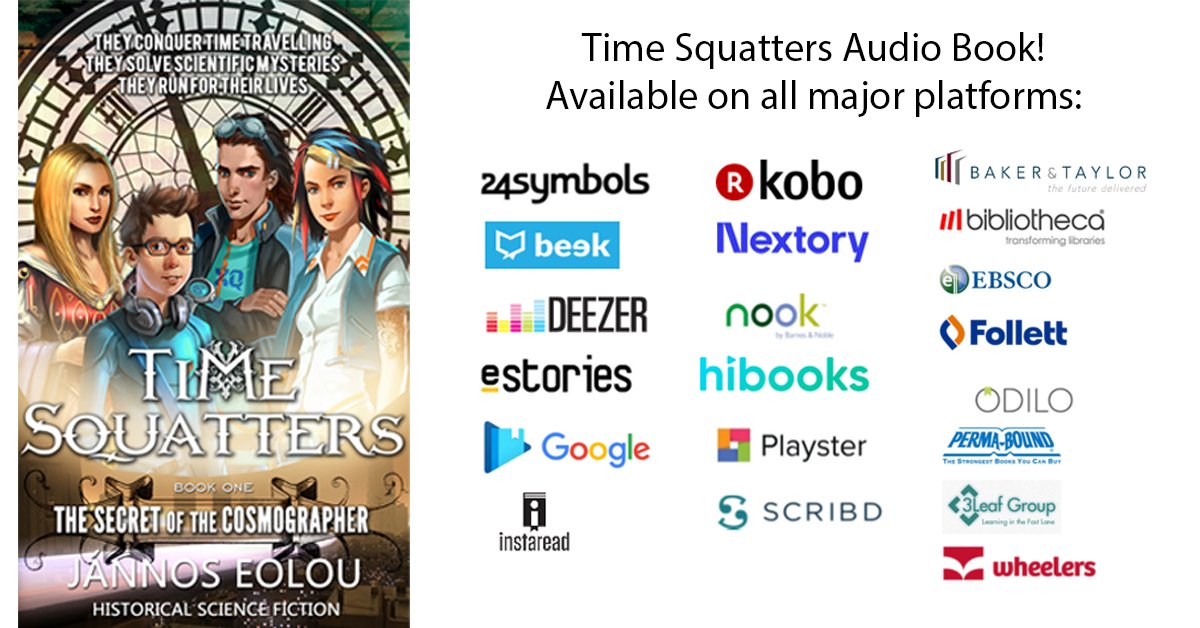 Book One
The TIME SQUATTERS Saga: THE SECRET OF THE COSMOGRAPHER is the first novel in the series.
You can order a hard copy or a kindle version of the book through Amazon.
The Soundtrack
The Time Squatters soundtrack composed by Jannos Eolou is available for downloading from iTunes, Amazon, CDBaby and more.
A printed version of BOOK ONE is available worldwide.
You can read a kindle book even without owning an Amazon Kindle device. Amazon Kindle apps exist for PCs, Macs, Tablets and mobile devices (Android & iOS), You download once and can read & sync to all your devices, so that the Time Squatters can be with you wherever you are. Download the Amazon Kindle Apps for free here!
A Book Soundtrack means you can listen to music that takes you to the scenes of the book. The music is made using the 'film soundtrack' approach, in an attempt to offer to our readers the maximum possible experience when reading the Time Squatters Book One.
The music sets the tone, creates a more vivid character profile, as well as a general atmosphere of the whole adventure. Nineteen tracks highlight some of the most critical moments of the novel.